Important question for online business owners who never get leads from their website, despite the endless late-night hours spent trying (and failing) to write enticing copy…
What's the difference between wasting yet more hours writing and deleting page after page out of self-doubt-filled frustration (while you wish fruitlessly that your budget would stretch to a copywriter…)
And being able to simply open your laptop and write your website copy with complete confidence that it will actually attract clients?
If you guessed spending £100s or even £1000s on a copywriter you can't afford…
…you'd be wrong.
If you guessed buying a complicated, expensive and confusing copywriting course that will
take over every single evening for weeks on end…
…you'd be wrong.
And if you guessed selling your soul to a cheesy, cut-and-paste copywriting template? 
…you'd STILL be totally wrong.
Here's the truth: You already have the ability to write high-converting copy for your website.
Yes, it'd be nice to hire a copywriter to help, or to blow your budget on a bells-and-whistles
mega-course but you really don't need that right now. 
And you definitely don't need someone else's cringeworthy template.
Biz Boosting Web Copy gives you a
step-by-step, beginner-friendly process
for writing website copy that converts.
Let me know if this sounds familiar…
You know you're awesome at what you do, but you really don't like to shout about it. You
hate the whole sleazy, cheesy marketing thing.
You feel like you have to fight tooth-and-nail for every single client you get.
You KNOW a

well-written, confident-sounding website will help you get out of that
desperate scrabble cycle..
…but you just end up staring at a blank screen every time you try and make it happen.
And, let's be honest, you find yourself looking enviously at your competitors' slick,
punchy copy thinking "I just don't know how to do that" or worse "I wonder how much 
they

paid their copywriter?" 
What if I told you
they might not have paid a copywriter at all?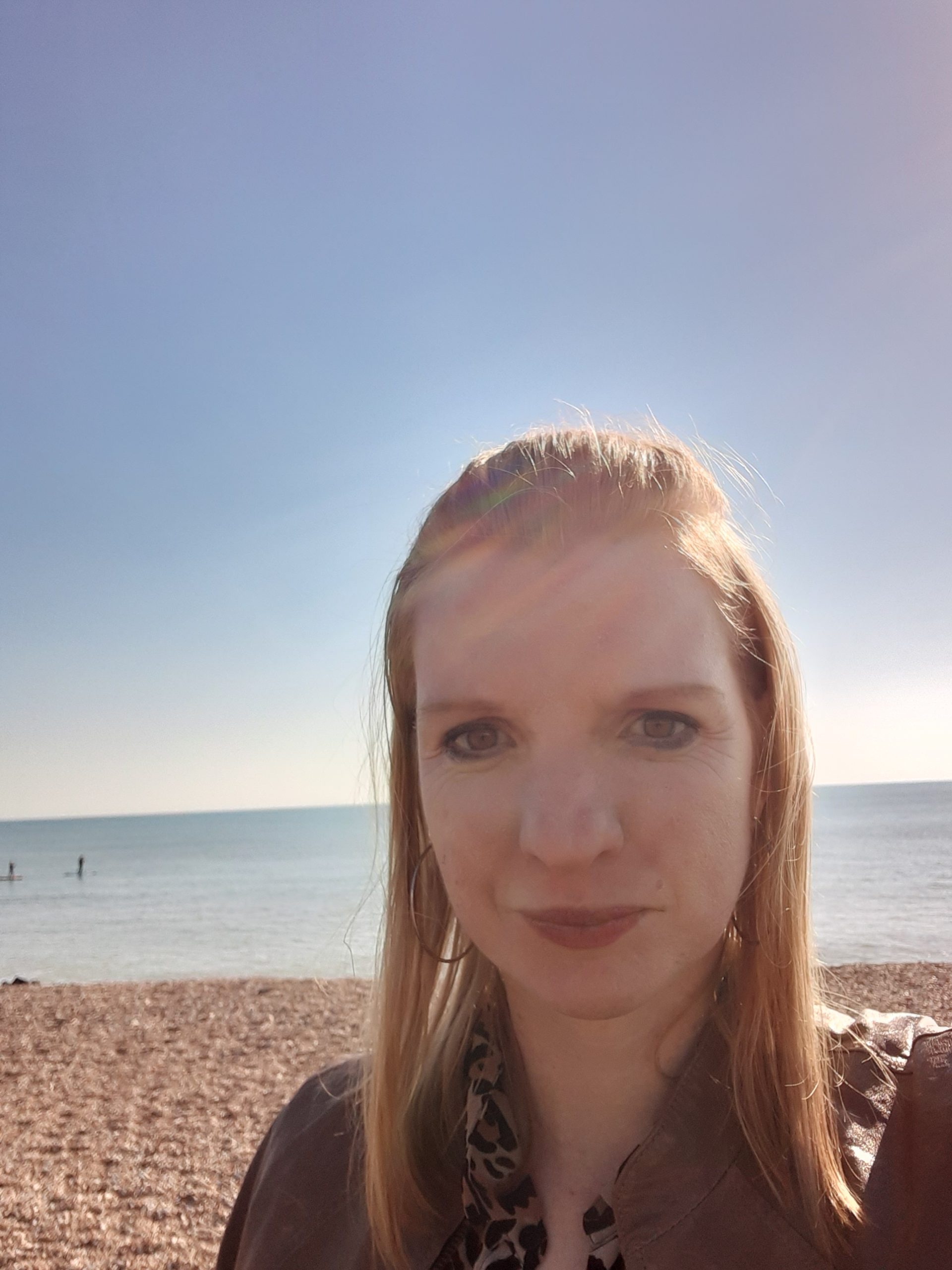 The secret to writing web copy that converts (even if you've all but given up and have no
copywriting budget)
With all the effort and time you've put into this business, isn't it time you had a website that actually brings you
some good, honest CASH?
A website that makes you feel really super, duper PROUD of your business and everything you've
achieved?
A website you look forward to sharing, rather than cringing every time someone asks for the link?
You're the one who's in tune with your business.
You're the one who knows your clients.
You're the one who knows your goals. 
All you need now is a strategic hand-hold and a plan. 
I found my session with Alice incredibly productive, her expertise and knowledge provided real clarity for me because I am a total novice to writing web content. I felt much more confident and focused after our session. Thanks Alice!
Alice is a brilliant copywriter – she hits the nail on the head every time! Always brilliant to work with, can't recommend her enough.
3 Copywriting myths you need to stop believing
Myth #1 – It takes years of practice to be able to write really good sales copy. 
Practice, yes, but years? Oh no. 
Or at least,
not when you're writing for your own business. 
This is YOUR thing, your clients and your dreams. The pride and belief you have in what you do goes much further than
you think.
Myth #2 – I can't write copy if I'm not a talented writer.
Copywriting is NOT about talent. Being a natural writer can make it easier to get started, but that's about all. 
There are tons of really talented freelance writers who aced every English exam all through school who are barely
scratching a living writing low-value blogs (I should know, I used to be one of them).
Copywriting is a skill you can learn.
Myth #3 – It'll take me weeks and weeks of hard graft to learn how to write copy that actually makes money
There's a lot to be learned about copywriting, of course.
But if you focus just on your website (at least for now), you only have to learn how to write a website.
You don't need to learn, or even care, about writing sales pages or landing pages yet. 
You just need one simple process that will guide you through writing a website.
Ever wondered how some people just seem to be able to turn out punchy, persuasive copy at the drop of a hat?
And why is it that every time you
try and do that, you end frustrated and embarrassed? 
When you learn the 3 fundamental stages involved in writing copy that converts, you'll see that it
really isn't that hard after all. 
You don't need a time-consuming mega-course or a budget-busting copywriter. 
You need:
1) The simple research technique that allows you to swipe your prospects' real conversations 
and use them to inspire your copy.
2) The step-by-step 7-stage web page structure that guides your clients from 'who is this?' to
'I need this!'
3) The impostor-syndrome busting way to tweak and test your copy so you get the return
your hard work really deserves
I'm Alice – and I help service-based online businesses up their
conversions using the power of words
I've been writing for money for over a decade, but I wasted a lot of
those years trying to figure out the whole 'copy thing'. I could write,
yes, but I didn't really want to sell. 
The idea of selling with words was so out of my comfort zone, that I
stuck with low-paid blogging and fun but ultimately unrewarding
'brand-building' copy for way too long.
When I realised that I could learn to use words to connect businesses
with people, and that doing so could change the lives of both the
business owners and their clients, everything changed.
I've written copy for big-name brands and marketing agencies…but
my real obsession is with helping small business owners find their
perfect clients. 
And even though I'm a copywriter, I know that they can do that without me…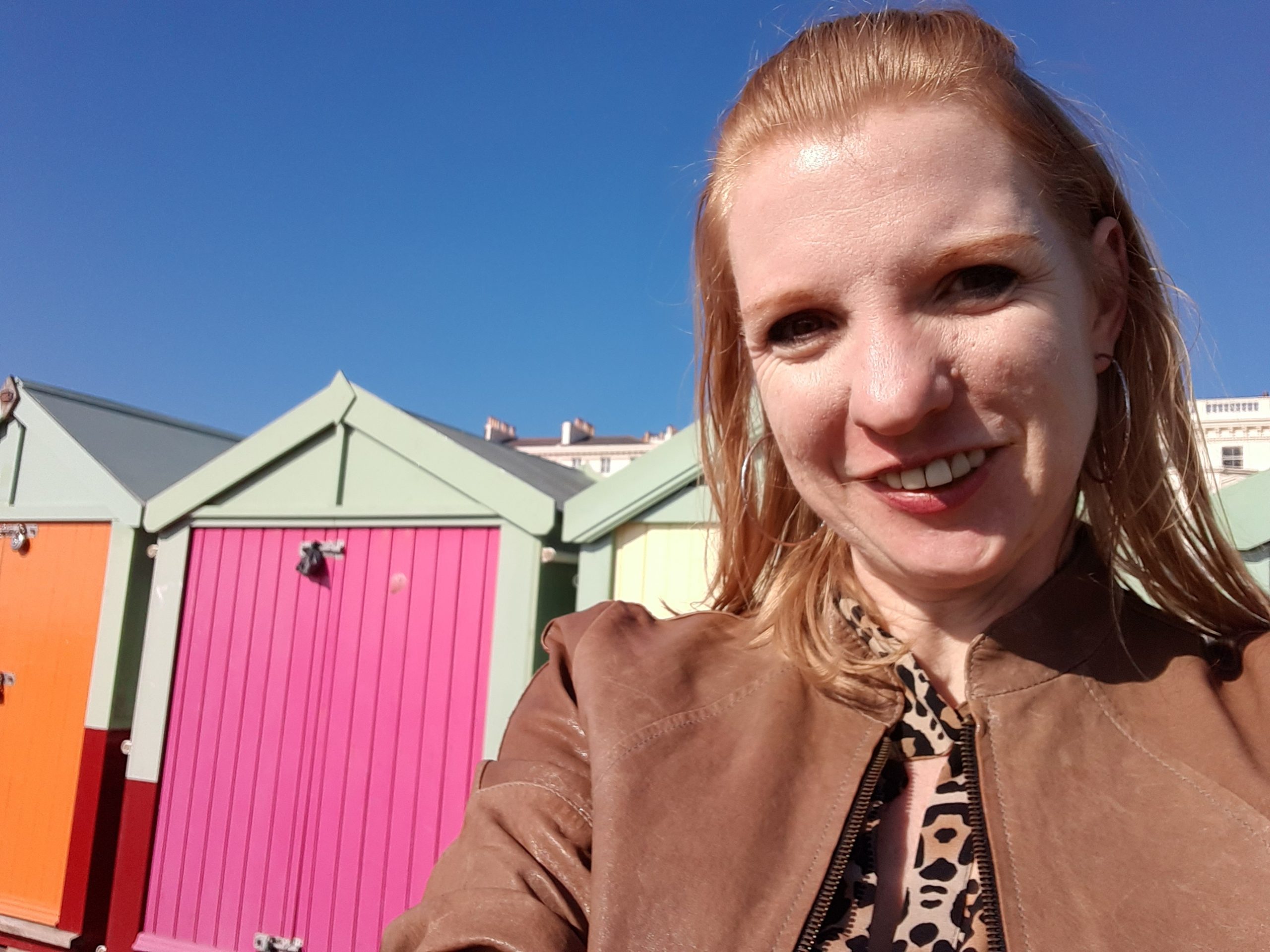 Fantastic! Nailed the brief, delivered high-quality copy on time. A pleasure to deal with. Don't hire her too much, she's ours!
I really liked this! I like that you were able to read between the lines and focus in on the target user's motivations. And the tone was spot-on.
Introducing…Biz Boosting Web Copy
This is a practical, actionable website copywriting course that is written purely for service-based online business owners who want to write their website. 
Because to do that, and do it well, you don't need a copywriter. 
Maybe you're a coach, or a consultant, or trainer. You've got something amazing to share with the world. You have incredible potential to change others' lives for the better. And you have the ability to earn the money you need to be free of constant money-stress. 
And the key to doing all that? Genuine, heartfelt copy that sells naturally to the people who need you.
To help you do that, I've broken down my own successful website copywriting process. I use this with my clients, and I use it on my own website.
Each stage is actionable, jargon-free and designed to take even total beginners from blank page to fully-finished website.
You'll still need to do some work….but that work is focussed purely on the one outcome you want: a website that brings in leads, money and the feeling of calm that comes from knowing the bills can be paid.
Remember: this is YOUR business. When you have the structure you need, you'll be able to
write your own website better than any copywriter could.
MODULE 1 – RESEARCH AND PREPARATION
The essential questions you need to answer to give you the fabulous foundations you need for conversion.

The simple research technique that allows you to read your customers' minds AND cut your writing time in half.

The ultra-simple page plan that allows you to seamlessly put your preparation into practice.
MODULE 2 – WRITING
The 7-step page structure that makes it impossible to leave out any vital part of a page.

1 bite-sized video for each of the 7 steps, making it incredibly easy to stay focussed…and write fast.

Screenshots included from real websites so you can see exactly how to apply each lesson.

The easy way to write magnetic but non-tricksy headlines without endless agonising (lesson 1)

How to help your prospects glimpse that oh-so-mouthwatering outcome (your competitors won't bother with this). 

Low-effort ways to write highly-clickable calls-to-action (lesson 7).
MODULE 3 – EDITING AND TESTING
The simple editing process that means your copy will always sound natural and believeable…with minimum effort.

The pro-tip to allow you to visualise your copy before you even think about publishing.

The impostor-syndrome busting way to validate your work with REAL people.
Plus these 2 indispensable bonuses
Bonus 1: About Page Training
Learn how to apply the 7-step structure to about pages,
so that you maximise the potential of your website's second-most visited page
Bonus 2: Easy Editing Checklist
Use this every time you write to take ALL the guesswork out
(no more nervously thinking – is this really good enough?)
Hey Alice, this all sounds great,  but….
What if I change my mind?
No problem. Biz Boosting Web Copy comes with a 14-day money-back guarantee. If you decide this isn't for you, just email support@thecopyboost.com and we'll send your money back. No questions asked.
Is this going just tell me how to write some kind of generic sleazy copy that doesn't sound like 'me'?
No. This isn't a template. You won't learn 'magic words'. This is about understanding exactly what your prospects need from you and using that knowledge to create a genuine connection.
Am I going to end up seriously confused?
Because I've broken down the process into bite-sized steps, you can't get confused. Plus, I'll send you a link to my free 
FB group where you can ask me anything, any time.
Is this going to take up a ton of my time?
None of the videos in the course are more than 10 minutes long and there are about 1.5 hours of video content in total. You can get this done in any spare half-hours that you have.
I've read copywriting books and blogs until they're coming out of my ears. How will this help me if those didn't?
Most copywriting books and blogs don't teach website copywriting specifically. They teach bits of strategy, or they focus on sales and landing pages rather than websites. This is a step-by-step handhold through the website copywriting process. 
I don't think I can write. Is this really going to work for me?
You CAN write copy. This is your business. Your passion. Your work. You are capable of
writing your own website better than any copywriter could. All you need is a bit of focused guidance, structure and strategy.
But just to be clear – this isn't for everyone
This isn't an SEO course. It isn't going to teach you about keywords. That's a whole other subject. This is here to help you convert visitors into buyers. Though it's true that having quality copy should boost your SEO, you won't gain an SEO strategy from this.
This is a web copy course. You can definitely use what you learn here to help you write sales pages, landing pages and even blogs and social posts, but the focus – and the 7-step structure you'll get – is all about websites.
This is for service-based business owners. While I'm pretty sure you could apply most of this to product-based websites, it's not written with product businesses in mind.
This won't give you a cut-and-paste template. It gives you a structure, with examples from real websites that you can use for inspiration, but you will need to do the  thinking. There's no way to shortcut that.
Remind me what I'll get?
13 bitesize, step-by-step video lessons that will walk you through my own data-backed web copywriting process – from research and preparation, to writing, to editing and testing.
A customer research spreadsheet you can use to gather the incredibly valuable  information that will cut your writing time in half.
The Fabulous Foundations worksheet to help you take your reader from 'who is this?' to 'I need this!' with ease.
The Ultra-simple Planning worksheet allow you to plan out each page pro-copywriter style.
A 7-step structure for writing high-converting web pages, with screenshot examples from real websites – no guesswork.
The about page bonus training – so you can tell your story in the most profitable way possible.
The Easy Editing Checklist – hit publish without ANY of the niggling self-doubt.
Alice is a really good copywriter. She is skilful and very easy to work with. Her copy works, and our workshops always quickly booked. I have recommended Alice to a number of colleagues and will continue to do so.​
Working with Alice is an absolute delight. We launched our brand refresh earlier this year and she has been a fantastic support. Alice has helped us execute our brand personality and tone and communicate our key messages in a clear an engaging way. She is quick to respond, always delivers on brief, often to challenging deadlines. We couldn't recommend Alice enough.
You could be the best copywriter your business will ever have
Get Biz Boosting Web Copy for £37
14-day money back guarantee. No questions asked.
COPYRIGHT © 2021 Shoal Content Limited.